SOCIAL AND ETHICAL ASPECTS OF CANCER SCIENCE –  Podcast
Challenges related to precision cancer medicine.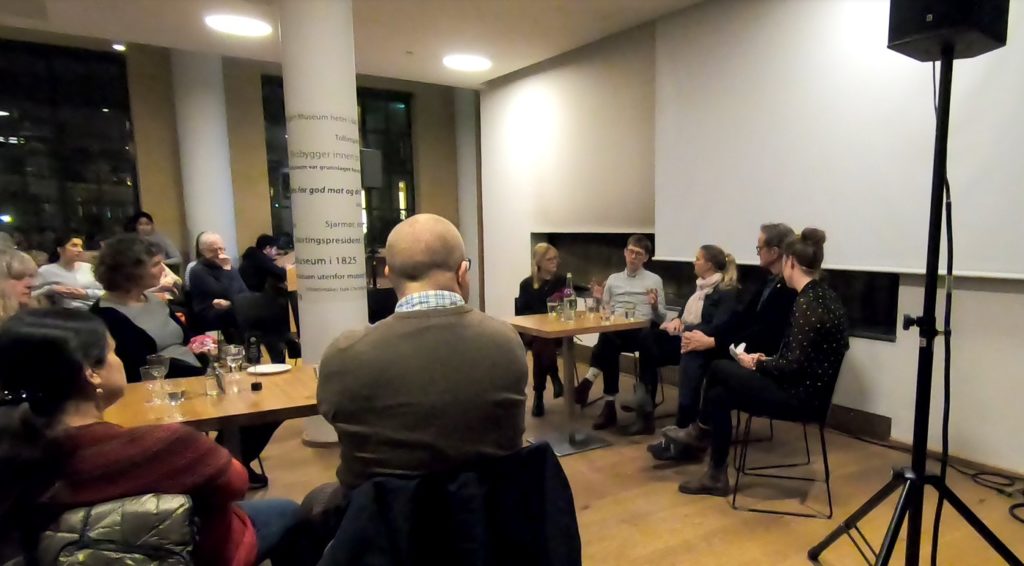 Precision cancer medicine is seen by many as a revolution for future cancer patients. Nevertheless, the current debate is characterized by friction between soaring expectations and an apparent lack of political will to focus on these new forms of treatment. What is the reason for this paradox? How long is it before precision cancer medicine is offered within the public health system?
We gathered a selection of researchers to discuss what challenges health care is facing now that we are entering a new era of cancer medicine. The participants were: Ola Myklebost, professor at UiB and head of the Norwegian Cancer Genome Consortium.
Eirik Joakim Tranvåg, physician and doctoral fellow at UiB.
Mille Sofie Stenmarck, medical student at UiB.
The talk was led by a physician and doctoral fellow at UiB Caroline Engen and postdoctoral fellow at Haukeland University Hospital Monica Hellesøy.